Posted by
Iryna Dubenyuk
on Oct 25, 2011 in
Social Networking
|
Comments Off
Just how important is your social footprint now if you are looking for a job, well, 91% of recruiters use social networks to screen candidates now.
In a recent study by the social media monitoring server Reppler, results showed more than 90% of recruiters and hiring managers have visited a potential candidate's profile on a social network as part of the screening process. And a whopping 69% of recruiters have rejected a candidate based on content found on his or her social networking profiles — an almost equal proportion of recruiters 68%, though, have hired a candidate based on his or her presence on those networks.
Check out this infographic below for more results from the survey, including what details on a candidate's social profile make recruiters jump at the bit.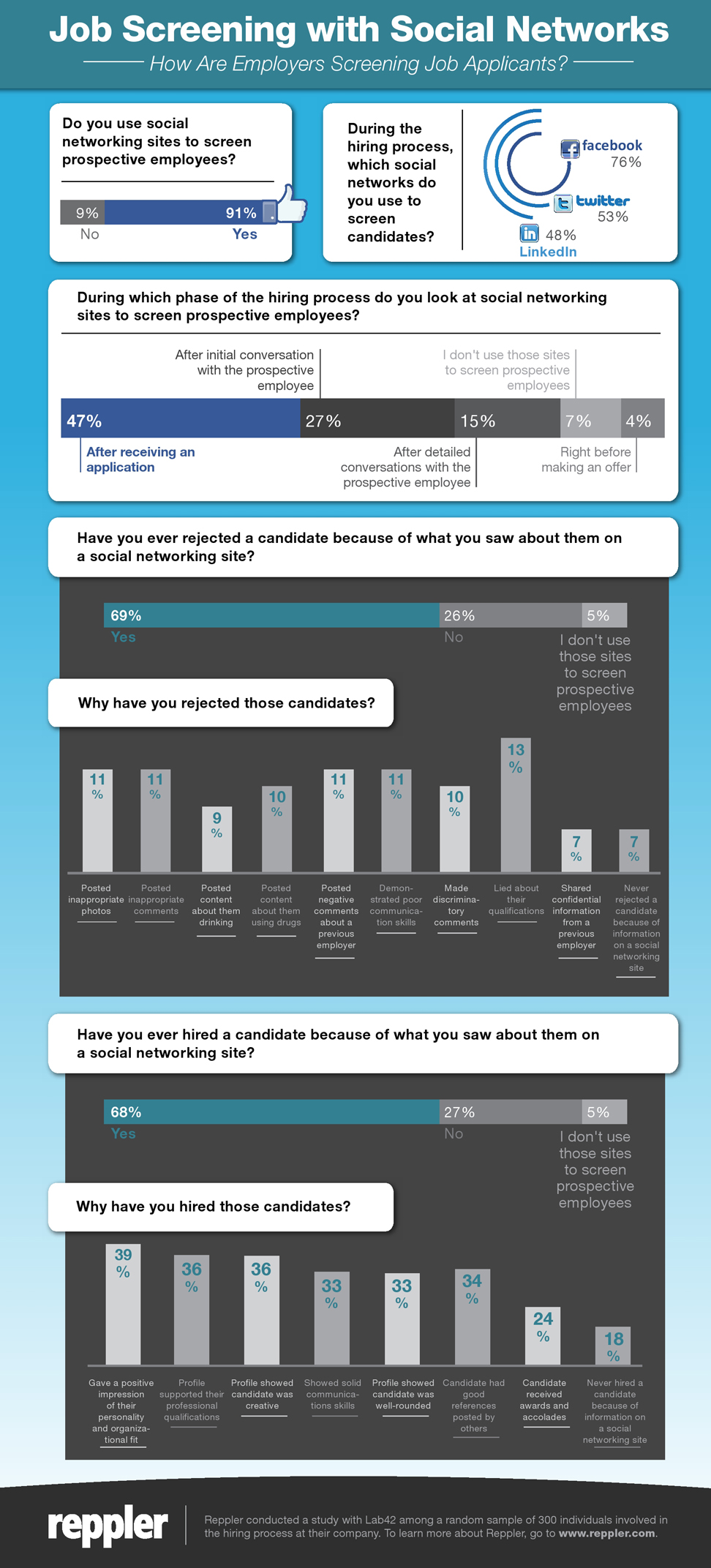 Source: Bill Crosby
Related Posts: